A PHOTO BOOTH RENTAL COMPANY
LIKE NO OTHER
Your event is first-class. You deserve a first-class photo booth rental. Our modern, open-air photo booths are equipped with the latest technology and top of the line photography equipment to capture amazing pictures in style.
Our highly interactive, and super fun team loves working with guests (regardless of their age or size)! We make sure everyone gets the most out of their time in the photo booth, and leaves with a big smile.
MEMORIES THAT LAST A LIFETIME
We take care of all the details leading up to your big day, so you have one less thing to stress about. We take special care to ensure everything is beyond your expectations, leaving you with memories that last a lifetime.
EPIC
PHOTO BOOTH RENTAL SERVICES
EPIC PHOTO BOOTH RENTAL SERVICES
Think we're just your ordinary photo booth rental company? Think again. We make your party EPIC with high quality photos, high tech equipment, and super engaging experiences. 
Imagine hosting a premier of your latest movie and giving guests a chance to instantly become their favorite superhero! Using the most advanced AI technology, we create 100% custom outputs tailored specifically for your event and vision. We promise this is not one you've tried before.
Looking for that vintage-inspired Booth by Bryant look that's all the rage with celebrities? We've got you covered. Check out our exclusive Booth by Flashbulb experience. Modern photo booth with a vintage twist. Btw, this totally checks off 'something old, something new'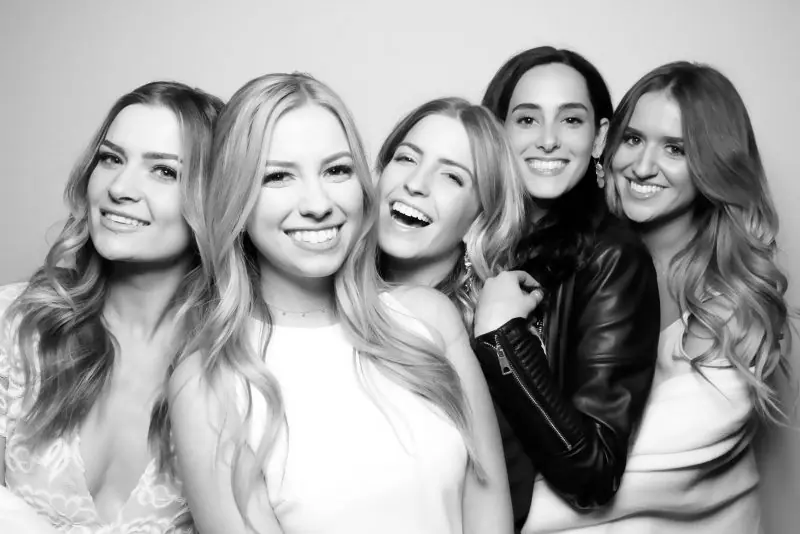 Aka the "Kardashian" style photo booth. We promise you've never looked this good in a photo booth. Our magic glam filter makes every guest look like a model immediately after getting their picture taken by our booth. Say goodbye to unsightly wrinkles, acne, hairs, and [insert general imperfection here]. You're welcome.
If a picture says a thousand words, then consider this our novel to you. It's epic, full of surprises, and always has a happy ending where your guests get to be the heroes. Our 360 slow motion video booth is the best thing since sliced bread.
Looking for something totally custom and unique for your event? We can help with that. Everything from custom interfaces, software programmed for your event, green screen activations and more.
Explore some of our past creative work and get inspired!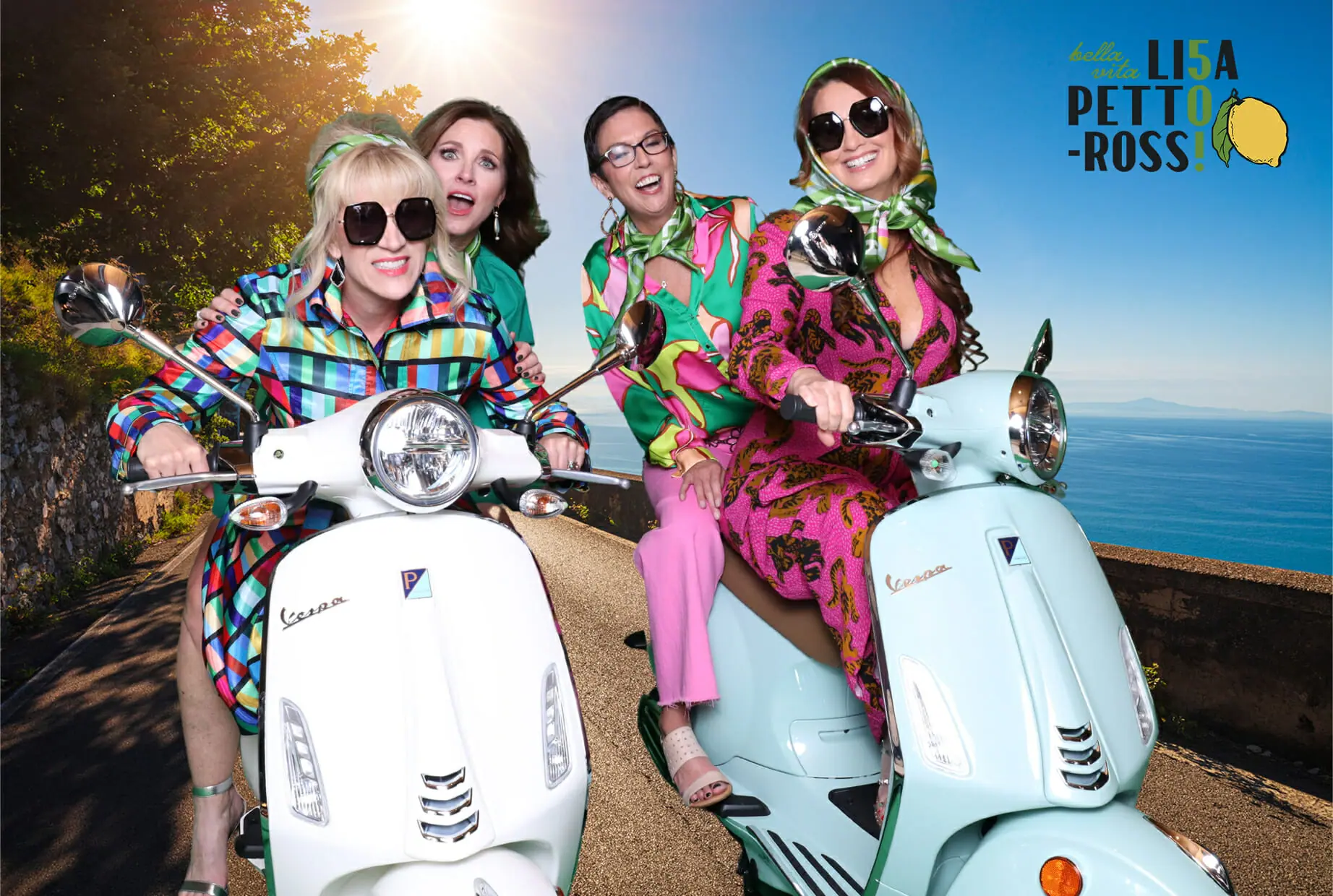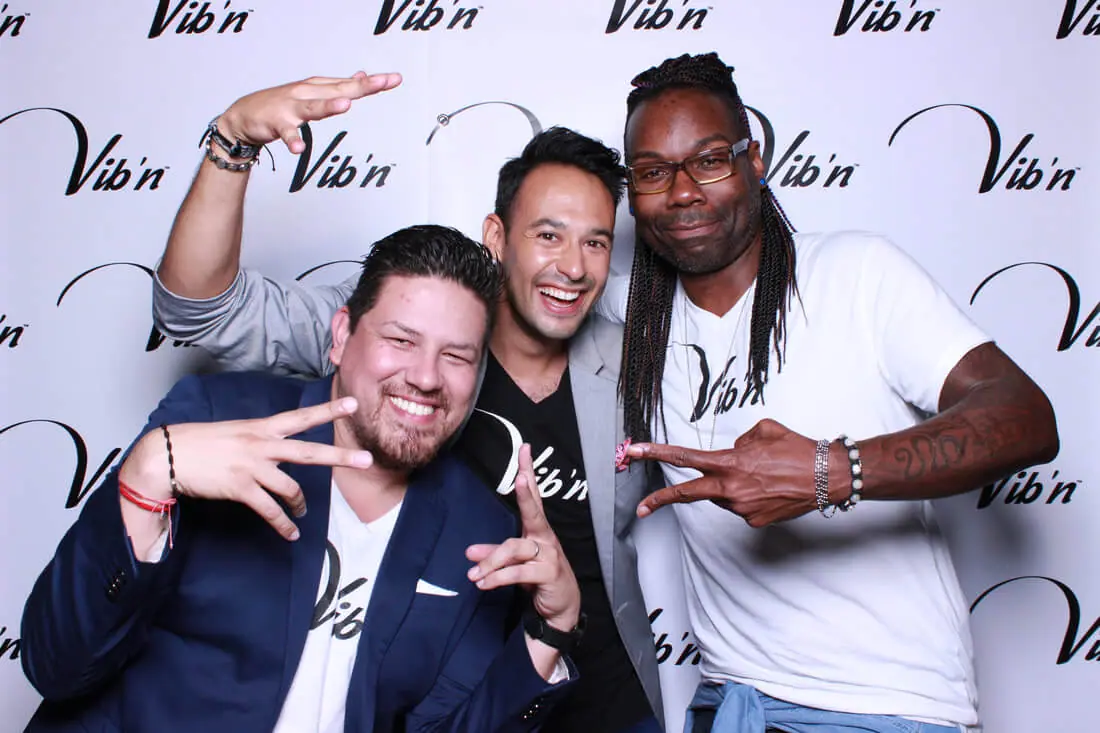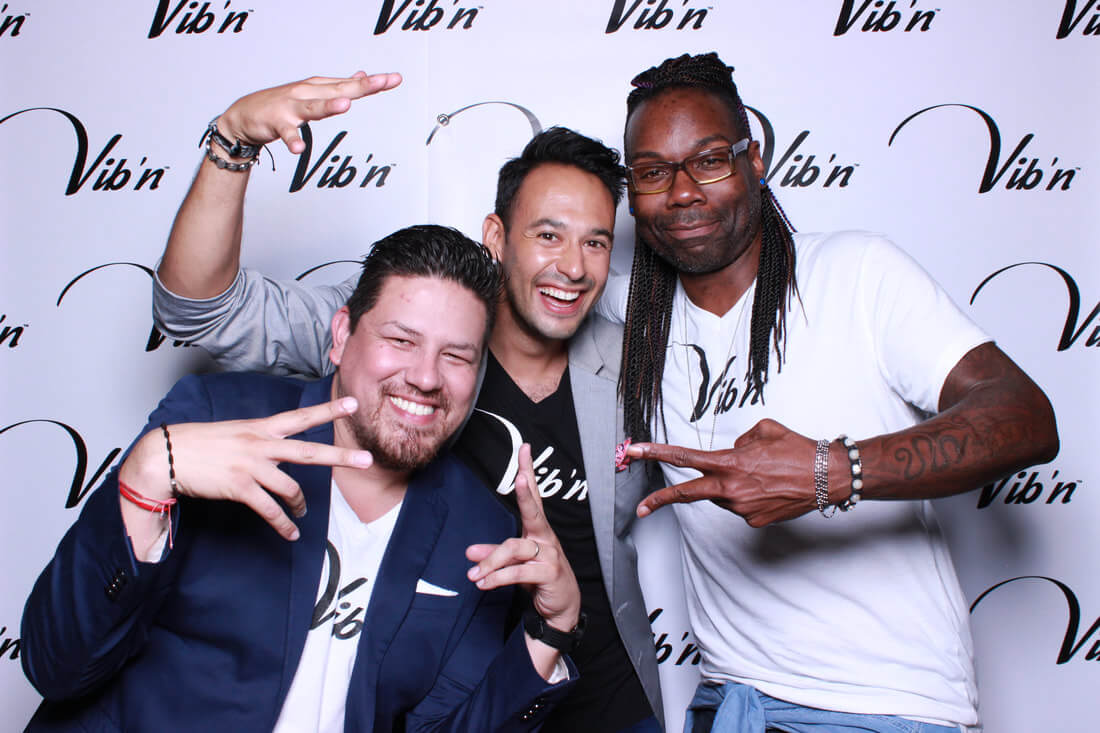 Generate more exposure for your venue, while creating an atmosphere that encourages guests to come back and tell all their friends. Our long term photo and GIF booth leases are the best way to take your marketing efforts to the next level.
Our Selfie Station Photo Booth Rentals are a great way to bring some fun and excitement to your party without the high cost of a full service photo booth. Fully digital, and fully awesome.
Ready to step your party up a notch? GIF booth rentals are the latest photo booth craze. They let your guests snap a quick pic, or record a short video clip which gets looped back and forth. Forever.
It's a sure fire way of becoming Insta-famous, no matter who you are.
Take the red pill and experience your very own "Bullet-time" Matrix effect with this epic multi-camera array setup. Shot with a 21-camera array, we can make any custom arrangement designed just for your event.
Our vintage style audio guestbook phone is the ultimate way to capture your guest's message. Simply pick up the phone, leave your message after the beep, and hang up. Makes it super easy and fun for guests to leave their own recorded message for your special occasion. Rent instantly on our new dedicated audio guestbook rental site.
What a great experience I had from start to finish! Such a pleasure to work with, extremely responsive and on top of their game. They were more prepared than my wedding planner- no joke! I knew I wanted the "Kardashian" black and white photos, no props, just super sleek pictures and they were BEAUTIFUL!
We hired Flashbulb Memories for a week long company event we had and they were awesome! Always on time, they went above and beyond what was asked of them when it came to helping our employees post on social media, they were very professional, and the quality of the photos is as good as it gets. We would definitely hire them again!
The Flashbulb Memories team were amazing to work with! Not only were they so nice and easy to work with, they went above and beyond to make sure everything was perfect! 10/10 Recommend! They made my wedding! The pictures came out beautiful and everyone had so much fun using the photo booth!
Flashbulb memories was our favorite vendor at our wedding! It was so much fun to have them there to capture the 'fun' photos during the reception. Everyone only had great things to say. They were so nice, prompt, and responded to emails before so quickly!
What are you waiting for?
We're standing by, ready to help you take your event to the next level with a totally awesome photo booth rental experience! Whether you're getting married, hosting a Gala, or throwing a huge party just because, we promise to help make it epic. 
Frequently Asked Questions
Why Choose Flashbulb Memories Photo Booth?
Simply put, our service and quality are unbeatable. And with over 100+ perfect, 5-star ratings, it's apparent that our clients think so too. We pride ourselves on making your event the best it can possibly be, and we don't skimp on quality anywhere. Just have a look at our galleries or read our reviews to see for yourself.
Renting a photo booth shouldn't give you a headache, and we go to great lengths to make the whole experience effortless. When you book a photo booth experience through us, you can rest easy knowing that it's not going to be just one more thing you need to worry about.
While we are known for our first-class wedding Glam booth rentals, we also provide our services for many other types of events and parties ranging from Trade Shows & Activations to Mitzvahs and Holiday Parties! If your goal is to make your event more fun and memorable, we can definitely help. 
Things we will do:
1. Make your event awesome!
2. Interact with all of your guests, ensuring everyone gets the most out of the photo booth.
3. Respond quickly to any and all of your messages and provide excellent service.
4. Capture amazing memories that you and your guests will treasure forever.
Things we won't do:
1. Act or dress unprofessionally.
2. Advertise our company at your event with gaudy tablecloths, giant logos, watermarks, etc.
3. Be dishonest or deceiving.
4. Cancel an event you've booked with us.
What Makes Your Photo Booth Better Than Competitors?
Well...everything! But here's 7 to get you started...
1. We provide a printout for every guest in the photo, and it only takes 8-12 seconds for our photo booth to spit out each print.  That means in 3 hours, our booth can process over 1000 prints.
2. Our open-air booths are spacious and can fit up to 10+ people. Comfortably. Our booth is also beautifully designed in a sexy white housing that adds sophistication to your event. This eliminates the need for extra tables, tripods, laptops and lighting stands, and keeps your event free of clutter. It also has a small footprint, making it possible to set up in the tightest of spaces.
3. Our Glam booth makes you look AMAZING! We use proprietary technology and professional photography equipment to make you and your guests look like models. To replicate our exact photo booth setup for each event, it would cost over $10k! We also have high-tech setups that lets us do cool stuff like put you anywhere with Greenscreen, record videos with special FX and Slow Motion, create GIF animated images and videos, add custom branded overlays, live slideshows, instant sharing via social media, and more.
4. We can capture all guests no matter their height or size. No more crouching down or standing on your tip toes just to get in the frame. Built-in tilt, and operators who pay attention to details mean you'll be perfectly framed in the photo, every time.
5.  Within 24-hours of your event, the full resolution photos are uploaded to our hosted online gallery in their full resolution, water-mark free. We even include the printed template photo; in case your guests want to print their own extra copies later. In addition, all of our galleries offer 100% free downloads at no extra charge.
6. With in-house professional design and custom template options, we make sure our designs are fit just for you and your event before the big day even arrives. This includes color, font, and template customization to your theme, and ensuring everything is picture perfect. We even go through the trouble of color-matching and aligning the prints to ensure perfection at every step.
7. Last, but certainly not least, are our booth operators. Say hi to the owner himself if you catch him (he's super fun, trust us), or one of our lovely booth attendants who will help your guests pose, interact with the booth, and upload their pictures, while keeping things professional. Crying babies (or bridesmaids)? Not a problem, we'll bring a smile to their face. Although, there is no guarantee they won't cry when it's time for us to leave; we'll shed a tear too.
How Does Your Glam Photo Booth Work?
Our exclusive and proprietary tech allows us to magically filter away imperfections the moment a photo is taken. Snap a shot in front of our high-res camera and professional beauty dish lighting, then seconds later, see your full-size printout in all of its glory. Our super sleek Glam Booth setup includes everything you need to make your friends jealous. We can shoot in B/W, Color, or give your guests a choice before each shot!
Just pose and look fabulous.
I Hired a Photographer, Why Do I Need a Photo Booth?
It's a major attraction for guests because it's so much fun!
Photographers/videographers will focus on capturing your guests in a natural setting to get candid shots. The photo booth, however, creates a fun and exciting atmosphere where every picture is full of expression. It is something that will keep guests entertained and talking about this date for quite some time; and they'll have a printed photo keepsake to remember it all over again! 
How Many People Can Fit in a Picture?
Our open-air photo booths are spacious and can fit up to 10+ people. Comfortably. If your set up is open, it even means we are even handicap accessible.
Although, we recommend a cropped setup for our Glam Booth, to really focus in on the details and make each shot magazine worthy.
What's the Difference Between The Photo Booth and Selfie Station?
Both our Selfie Station and our Photo booth rentals feature an open-air style, with high tech equipment a sleek design. The main difference between these two, is the Selfie Station is completely unattended and meant to be used as a standalone option (i.e. no props, backdrops, attendants, etc.). Due to the technology used, if you opt for photos only, our photo booth will produce the best quality out of the two by a longshot. However, with GIFs, the quality is pretty comparable. 
Overall, the Selfie Station is the best option if you are having a social event with a ton of people; if you want to promote your event and reach a large online audience; or if you simply want the best "bang for your buck" and have an all-day event.
Now, if you are strictly focused on quality, having on-site customer service for a hands-off experience, or simply want prints of all the photos, our photo or Glam booth is the best option for your event.
Do I Get Prints of The Photos Taken?
All of our photo booth & Glam booth experiences (unless requested) come with prints for every single guest. Once the photo set is taken, the photo booth prints will be on their way to your guests' hands in a lightning fast 8-12 seconds.
Are There Any Venue Requirements for the Photo Booth?
The photo booth requires a standard 120V AC power outlet (not shared with the DJ or other high-powered source). The setup area needs to be within 15ft of the outlet, and we request a smaller cocktail table for guests to have a place for drinks.
Can The Photo Booth Be Set Up Outdoors?
As long as the weather is suitable, we can setup outdoors. However there are a few requirements! 1) There must be zero chance of rain or strong winds, and the temperature must be between 50F-85F for the equipment to properly function. 2) We need to be under a tent, or similar covered/shaded structure, including sidewalls to protect from wind & sun. 3) We need a power source 15ft or closer nearby. 4) Our photo booth needs to sit on a flat, hard surface. A hill won't cut it.
What Can Be Customized or Branded?
Everything but the kitchen sink. (We'd bring that and customize it too, but that'd just be weird). Your event will guaranteed be as unique as you. Just check out some of our awesome template designs as inspiration to see what we mean. 
Want the photo booth to have your custom initials or name printed on it? We can do that. Want a backdrop with your beautiful mug or logo so that every one of your guests knows who's king (or queen)? Consider it done. We can customize everything from the prints and backdrop, down to the booth and web gallery itself, making your event truly one-of-a-kind. Hey, even if you want something "standard", we will make it an event worth remembering. 
If you're ready to move forward with an insanely awesome photo experience, the first step is to fill out a booking form to check for availability. We'll check the calendar and get back to you in lightning speed. Once the date is confirmed open, you'll be able to put down your deposit to fully secure the date. Just a fair warning, we book dates out as far as two years in advance, so the sooner you reach out to us, the better!
What is Your COVID Policy for Date Changes?
We will do everything we can to accommodate a date change under any circumstance. Date changes made by personal preference need to be made 60+ days prior to your planned date. For 2 or more date changes, fees will be equal to the then-current booking price at the time of the requested date change. For any date changes related to government restrictions, we will accommodate as many changes as needed to secure your new date, pending availability.
Greetings, future guardians of the digital universe! 🌌 The cosmos of Kubernetes and cloud-native security beckons. The energy, the buzz,
View Post »
🎸🎤**Ever Dreamed of Being a Rockstar or Flying Like Superman?**🚀🦸‍♂️ Picture this: You're at an event, maybe it's your movie
View Post »
What is Booth by Bryant? If you're a regular social media user, or fan of The Kardashians, it's highly likely
View Post »
Write us a letter, send us a message, or give us a call….We're social!
If you're looking for more information on booking a photo booth rental experience with us, please request a quote below.